I never really gave much thought to post war fat fendered cars. Be it Ford, GM or Mopar, they just never did much for me. But as I have become more versed in some of the early customs of the 50's I've seen what a good height adjustment, some tasteful dechroming and mild custom touches, along with wide whites and a good set of wheels or caps can do for even an otherwise homely car.
Case and point? the 46-8 Plymouth Coupes. Overall a decent looking car, with nice enough proportions.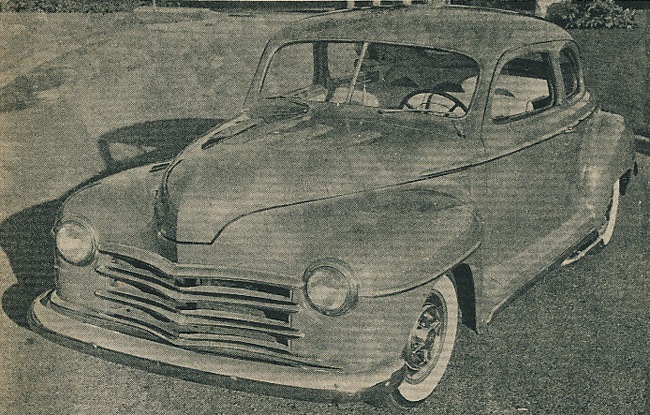 Which brings me to the Friday Barn Find. Definitely gonna need some work, but if it's been inside for 30 years... well at least it hasn't been outside for 30 years! And the asking price seems fair enough.