I'm starting to ramp up for Autorama in a few months, so I'm gonna be doing a new run of shirts. I still have a few left (I only have M and L sizes left) so I figured i'd give you guys a chance to get em on the cheap!
$12 shipped to the US, (add $6 for intl shipping)
When they are gone, they're gone.
Get em in the "For Sale" section of
my website
while they last!
Here they are: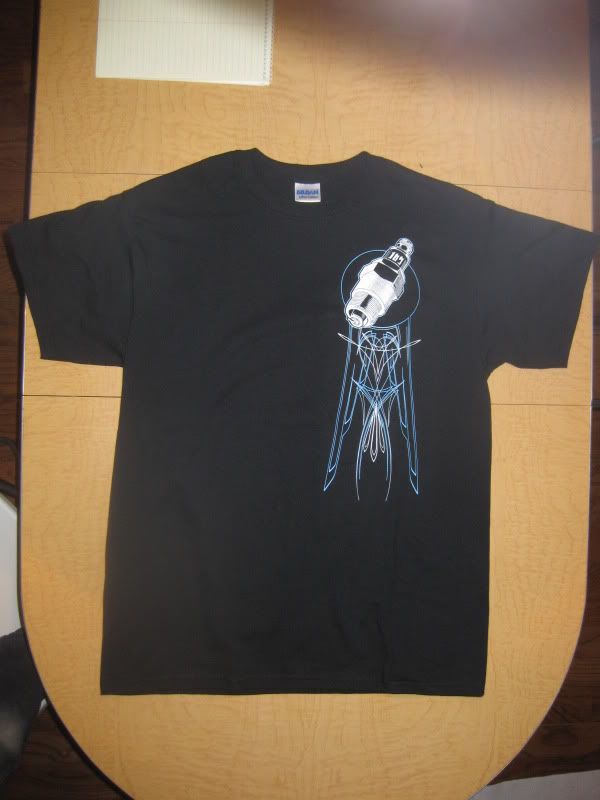 Close up of the graphic: